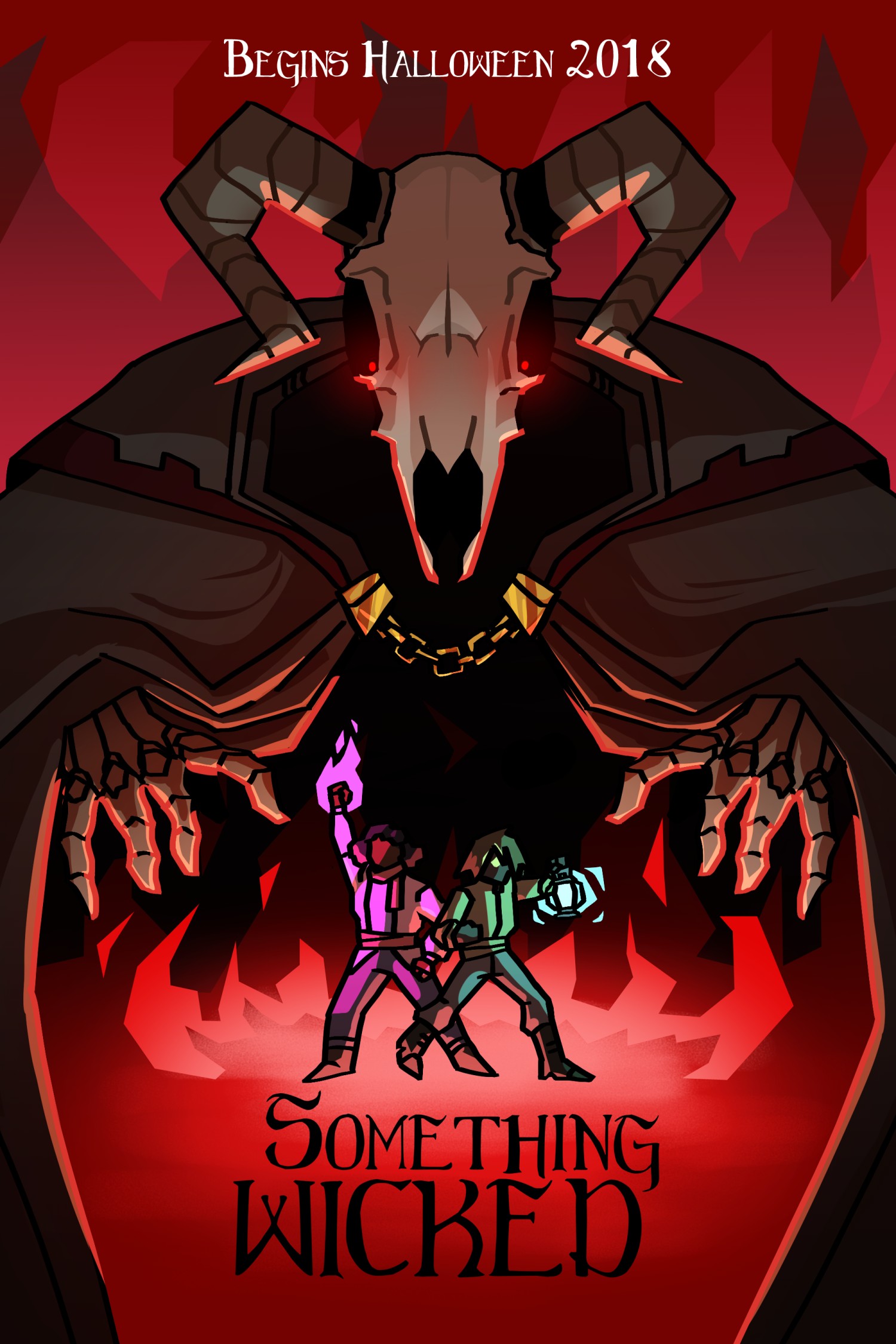 Never deal with a witch. It will take more than you can ever imagine.
The Story
Something Wicked (or colloquially, Curse Squad) is the story of a cursed party of three: Solanus, who lost her body and is bound to inanimate objects; Lucian, who lost her soul and with it, her ability to feel, eat, and sleep; and Isla, who lost her memory, including the only knowledge of how to find the witch who cursed them. Together, the three of them set out to recollect Isla's memory so that they can find the witch and take back what it stole.
Things, however, do not remain so simple. Between demons, witches, and all forms of nefarious magic, the team must go through many trials to learn what they can about their enemy–and themselves.
The Serial
Jesse started writing Something Wicked in February of 2018, and will begin publishing on October 31, 2018. The main story is all text, but is supplemented by comics, art, and short asides contributed by the the rest of the squad (Leo, Nya, and Sphor) which is all hosted here at cursesquad.com.
Main story updates are posted when they're posted. We try to keep a sort of regular schedule, but that's a bit on and off.
Community
We love to hear from people who enjoy the story! If you have questions or comments about the story, feel free to email us at mailbag@cursesquad.com, and we may respond to you in a mailbag blog post. If you want to interact with us and other people who enjoy the story more directly, we have an official Discord server that we often frequent.
If you want more Curse Squad, check out our Tumblr or our Twitter, where we post sketches and our less serious and/or canonical art. You can also get in touch with us there!